For over 10 years, Scott C. Chapin has been assisting individuals, farmers, and small to medium business owners with professional accounting services. As a Chartered Professional Accountant, you can trust that Scott will look after all of your financial needs. If you live in Brantford or the surrounding areas, select Scott C. Chapin as your accountant of choice.
Scott C. Chapin is a qualified, professional in the field of accounting. He can help you and your business streamline and digitize your finances to keep your life and business running smoothly. You can trust Scott to complete your:
To get your books in order, contact Chartered Professional Accountant Scott C. Chapin in Brantford, Ontario.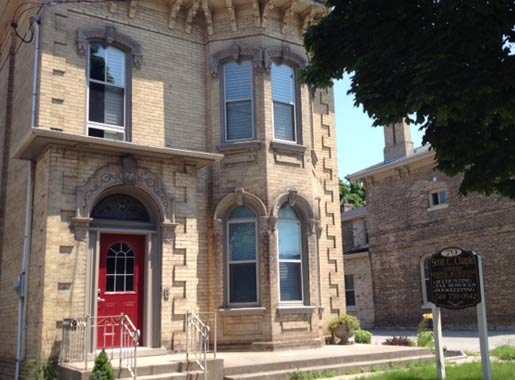 Your Friendly Neighbourhood Accountant
Serving the Brantford community and beyond, Scott C. Chapin Chartered Professional Accountant has been helping residents, business owners, and farmers with their financial planning for more than a decade. He offers friendly, personalized service to ensure your books are balanced and your taxes are paid on-time.
Business and Financial Planning, Electronic Tax Filing (e-file), Bookkeeping, Payroll Services and more!
Serving Brantford and Beyond
Whether you're in Brantford or the surrounding areas, make Scott C. Chapin your accountant of choice. For expert accountant services put your trust in Scott C. Chapin – CPA – for all of your personal and business financial needs.
Call the office at 519-759-0942.
Brantford, Caledonia, Paris, Simcoe, Hagersville, St. George and surrounding areas.
Professional Accounting Services
Scott C. Chapin offers these services and more, including:
Don't let the financial burdens of your business weigh you down. By working with a Chartered Professional Accountant, you can focus on the core of your business, without the mountains of paperwork to deal with.
Scott C. Chapin can help you at tax time! Not only can he implement computerized bookkeeping into your business, he can show you how to properly use it to ensure success. Streamline your accounting with the help of an experienced professional accountant like Scott C. Chapin.
Trust the expertise of Scott C. Chapin to help you be more prepared for tax time, as well as with electronic tax filing! From bookkeeping to computerized payroll, let the professional accountant handle all the important details that you don't have time for.
Scott C. Chapin Chartered Professional Accountant